2 Rockin' Days
I received a call from a fellow photographer, had never met him, but had followed his work. Jim Hunt was going to be up in my northern locale and wanted me to show him some spots for the best wintertime ice photography. I did a couple days research to areas where I thought would be interesting this time of year. We met in Beulah and headed for 2 Days of cold icy shooting along the coast of the Sleeping Bear and the M22 corridor.
We headed out from Beulah north toward the big bear, weathermen everywhere touting how beautiful and sunny the skies were throughout the north. Well it was cloudy and dark, lake effect snow was falling. We hit Empire and the Robert Manning Light at Empire Beach. We stopped there and shot a little, and I pointed out the Bluffs to the south and Sleeping Bear Dunes to the north along with the south end of South Manitou Island. We moved off the beach and pushed north to the D. H. Day Farm with a pretty well known barn.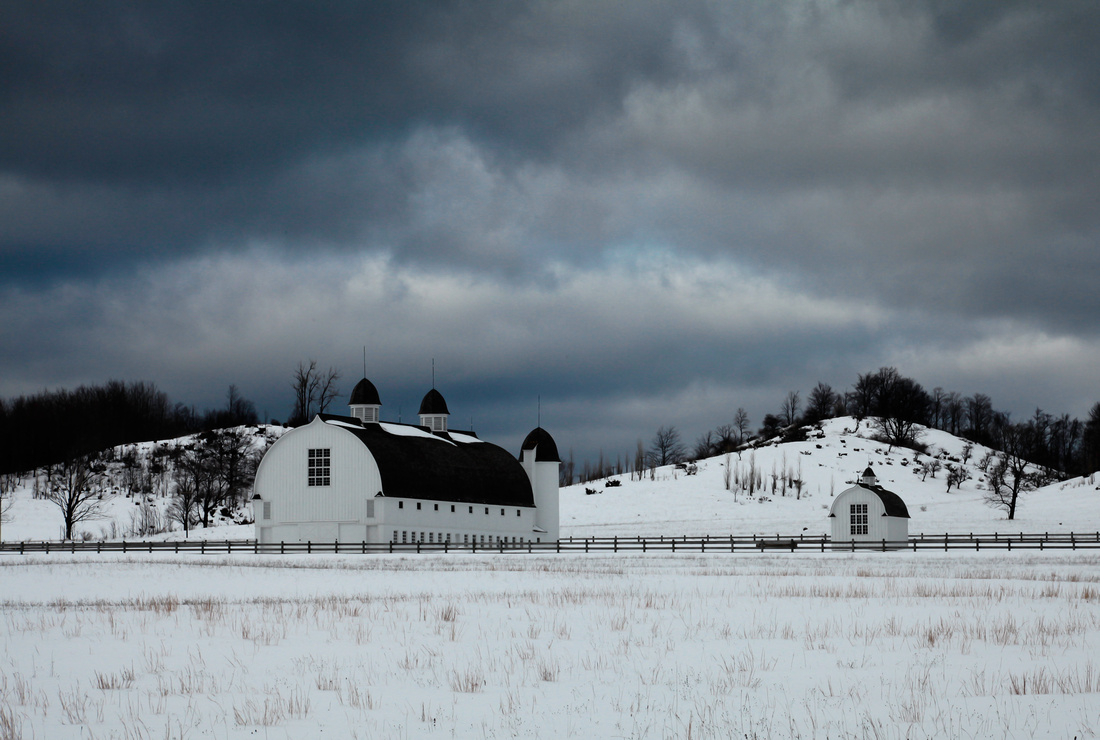 Next stop, Glen Haven where you could really see how South Manitou Island was so much closer than before, the winds out of the north were kicking up some decent waves causing the sand to be covered with a thirty foot sheen of ice that we had to slide across to get to the beach. Being that the Lake Michigan water levels were so low, there were pilings sticking up from the Glen Haven pier, we photgraphed these in a couple ways...naturally, here...
and again with a 10 Stop ND filter...